Firstly you need to set up test account with  authorize.net

1)Creating Test Account
Getting a test account is easy.
Simply go to https://developer.authorize.net/hello_world/sandbox/ and fill out the application.
Once your application has been submitted, you'll receive an e-mail with your test account information.
2)Configuring and Testing

1)Enable Testmode/sandbox to yes
 2)Enter Login ID and transaction key set secure post to yes and recurring billing option if you want to set up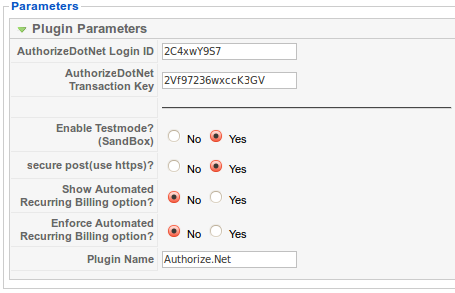 Thats it Now login to frontend and create test Ad with given credit card details.