1.Jticketing Component
Goto the jticketing component and create venue and event.
Refer this link for venue and event creation in Jticketing.
2.Shika Settings 
   Shika Admin Panel
Goto Shika component.
Create course or existing course goto manage material create lesson and select event as lesson format.
Select event from the drop-down list which contains all jticketing non-expired( event end date should not be expired) events.

-Include or exclude the jticketing event's ticket price into Shika course enrollment.
If include

need to choose the ticket and after saving it get automatically enrolled in the included event with the selected event.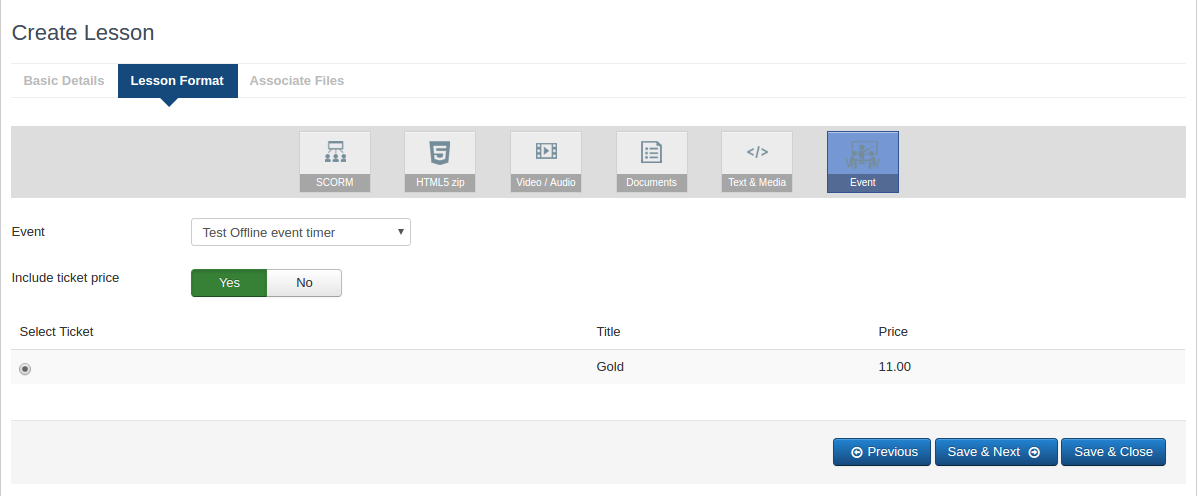 If exclude

use need's to book the event's ticket from the frontend.

Shika Frontend
After course enrollment by the user which has the event included, he should able to see the 'Enter Meeting' button for the lesson, which has included the online event.