Quick2Cart features a very tight Social Integration with JomSocial to help you take your E-commerce system Social. Here's a Quick look at what all the Social Integration does.
A] Social Integration
1. Sell from your Profile with our Stores & Products profile Plugins for JomSocial/ Easysocial
For Easysocial:

For EasySocial, you have to enable My product and My Purchase application from Easysocial -> Application manager

My products: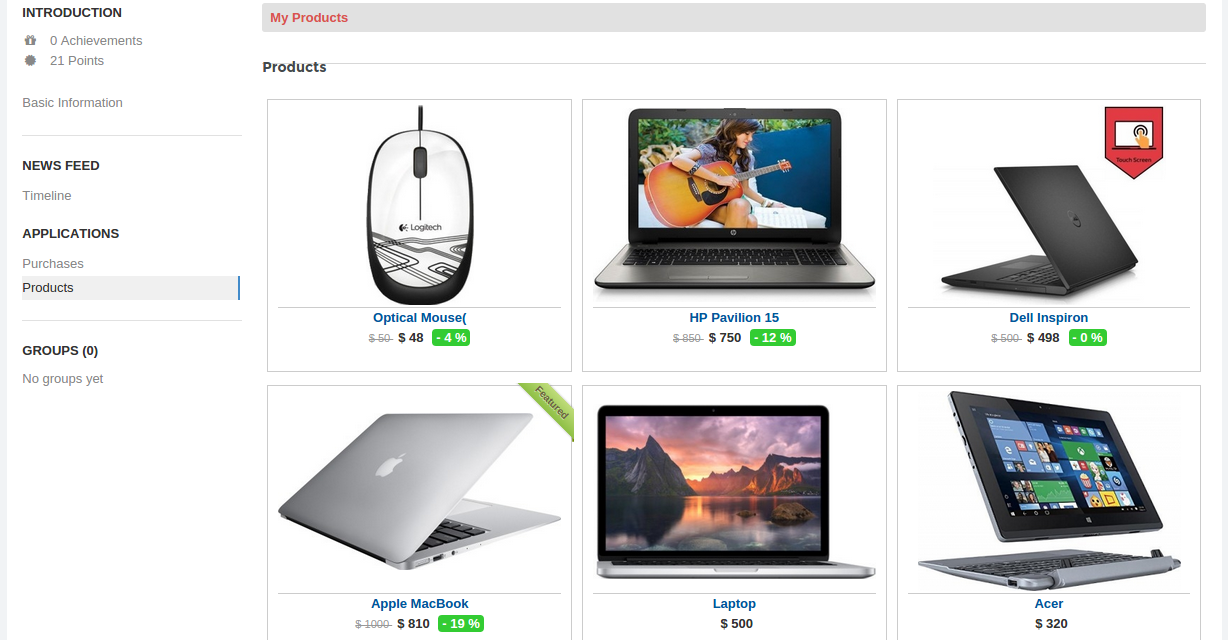 My Purchases:

For Jomsocial:
We offer 2 plugins - A Profile Stores plugin & a Profile Products plugin to show your products & stores right there on your profile with links to your full stores.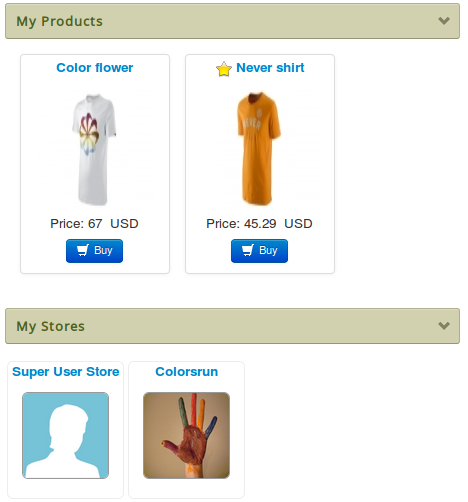 2.  Activity Stream Integration
The following activities are automatically pushed to the EasySocial  or JomSocial Profile
User Created a New Store
User added a New product to store
User bought a product from store
For JomSocial: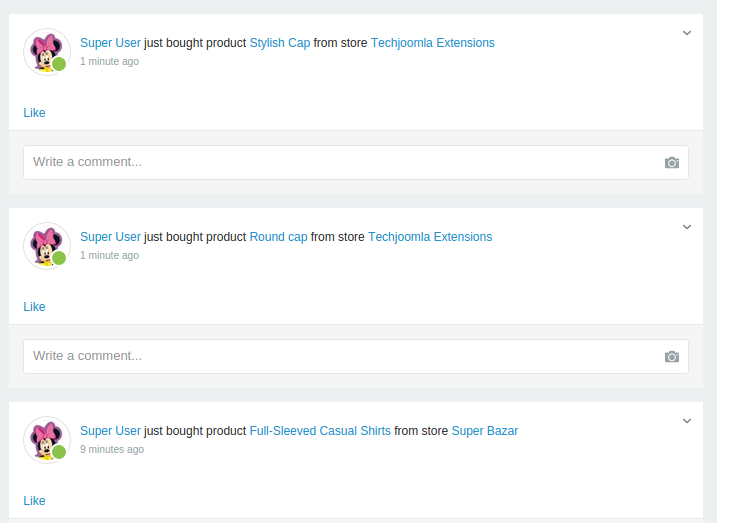 For EasySocial:

!-
JomSocial Notifications Integration
A. Native JomSocial notifications for store owners
User Bought a product from your store
Low Stock Notifications for product
B. Native JomSocial Notifications for Customers
Your Friend bought a Product from a store
Person from your group bought a product from a store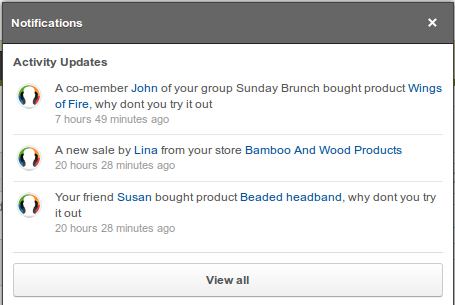 B] Menus in JomSocial Toolbar
Easy access to Store related menus in the JomSocial toolbar

-->
 B] JLike Integration for Products
If you have JLike then you can optionally integrate JLike to let users like your products. Since Jlike integrates with JS Activity stream, this adds an additional Social Angle.
C] SocialAds Promote Plugin
Tight integration with SocialAds to let you easily create Ads for your products to promote them on your Social Network & overall site.
---
D] Future Social Integrations
Broadcast integration to Push updates to Facebook, Twitter & LinkedIn
Community Builder Integration
E] Integrating Easysocial Points / JomSocial Points with Quick2cart
For point integration, please refer the link.