What are Zones? 
Zones are a collection of Geographical areas having similar requirements from a Shipping or Taxation perspective. Creating Zones makes it easier to handle rules en-masse instead of having to do it per country or per state. Zones need to be setup on a per store level.
Depending on whether you are using Quick2Cart in single vendor mode or multivendor mode, you can access the Zone management in the frontend or in the backend of the component. Setting up the Zones is the first step you need to take in order to configure shipping and taxation rules for your store. 
We recommend putting countries that need te same shipping or taxation rules to be placed in one Zone. This will make your task much easier. 
Let's Create Zone



Please refer the below screenshot. After entering a name for the zone, click save. Then you can add countries and regions/states to this zone. The form will appear only after saving the zone.
Zones will be used for setting up tax for different regions/states and countries. For example, You may want to charge 5 percent tax for customers from Europe and 10 percent for the customers from the US. So you should create one zone for European countries and another for the US.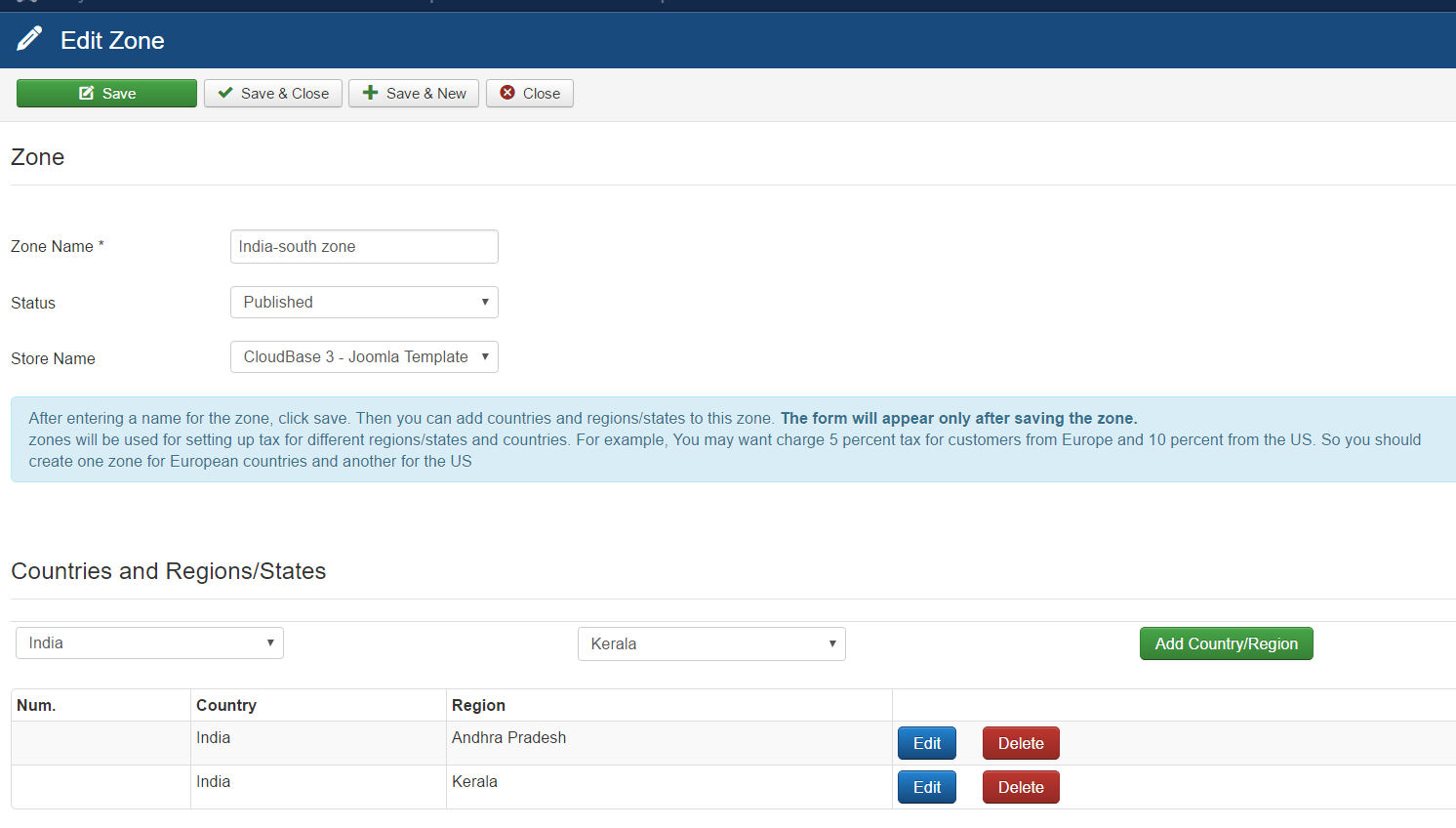 Note

 :
Above Zone setup is required for the Item level Shipping and Taxation