Depending upon the type of event, event owners may need to create different types of tickets. Ticket types allow creators to set up different ticket types for each event. Each ticket type can have a separate price, seat count and end date. Event owners can select the seats availability-limited seats/unlimited seats and set the seat count for limited seats.
Typical use cases include 
Ticket type creation feature is also available from the frontend for event owners and other event creators/vendors. 
Free ticket type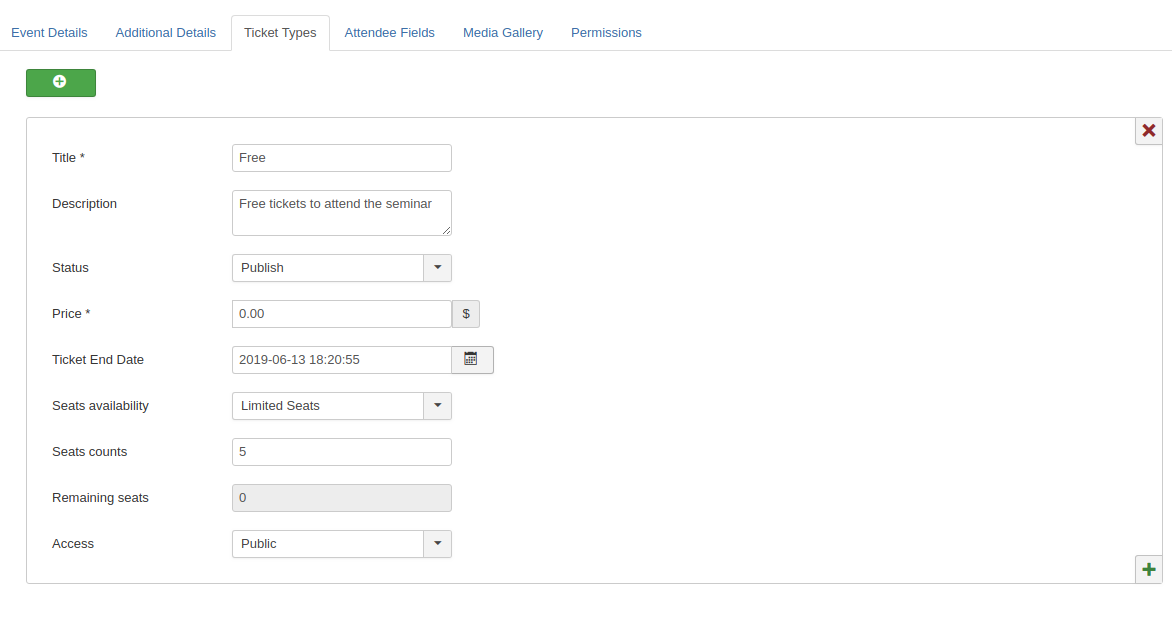 Paid ticket type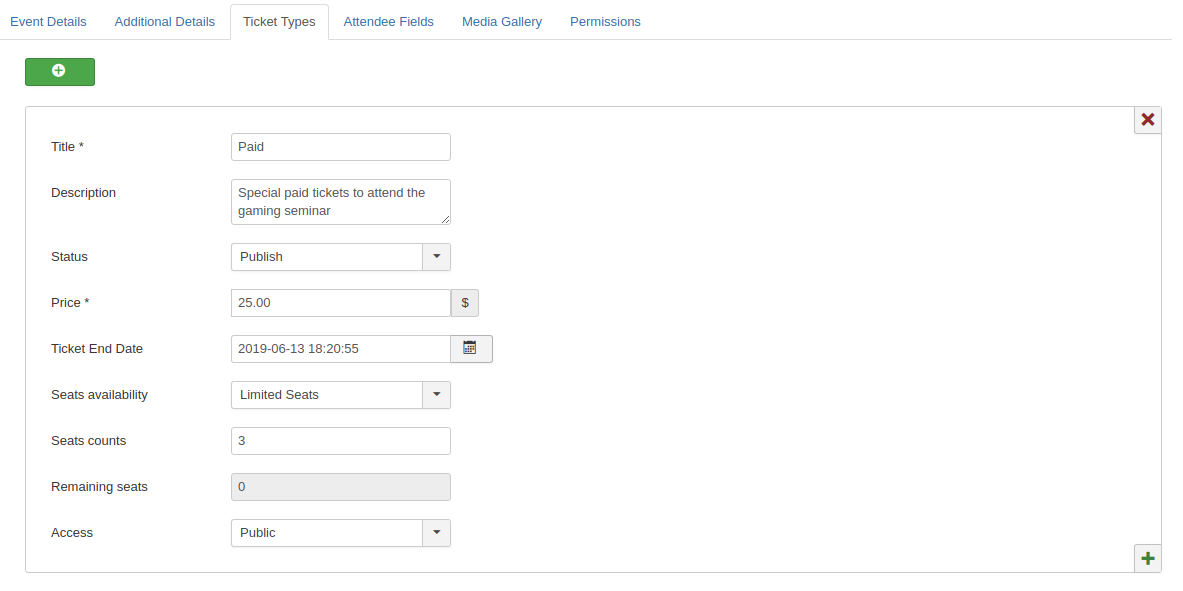 The event owners can set access levels to ticket types to make them available only to some users.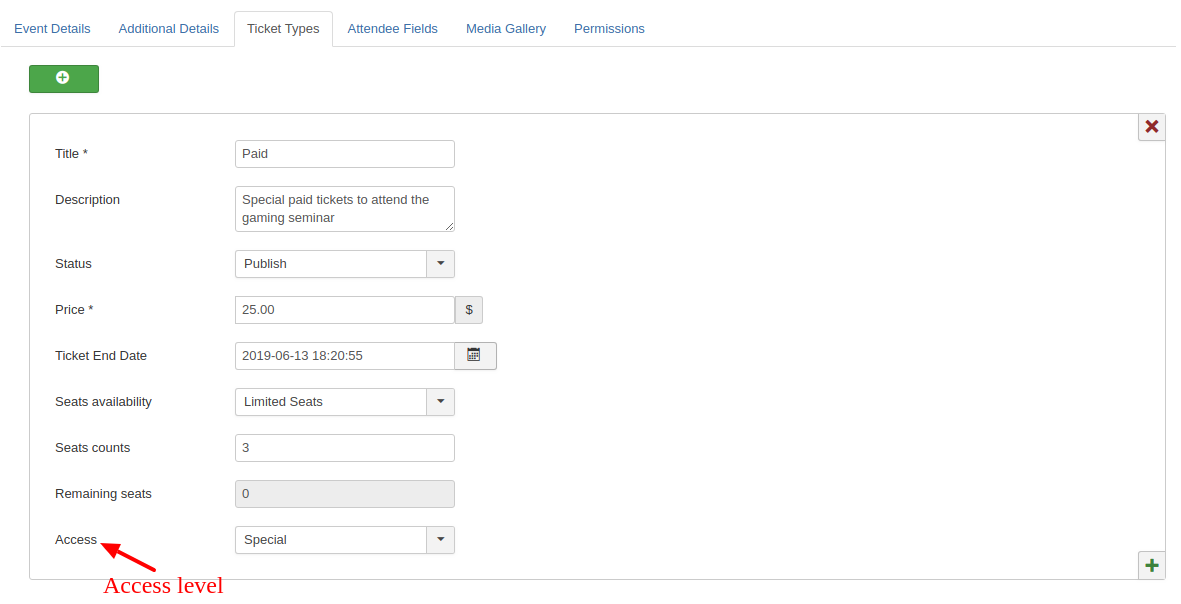 The access level selection may be turned off via the configuration.