Efficient organization and management of donor data and building long-term relationships with donors is crucial for the success of any fundraising campaign.
Donor management is the key to donor retention. Donor retention goes a long way in increasing the returns for any fundraising campaign.
Site administrators can manage individual data in one place for marketing, accounting, and planning purposes. 
Using the donor CRM feature, site administrators can add the personal details, contact details and address details for individual donors. 
Individual donors can now add the Tax number while filling the donation form. The tax number is vital for taxation purposes.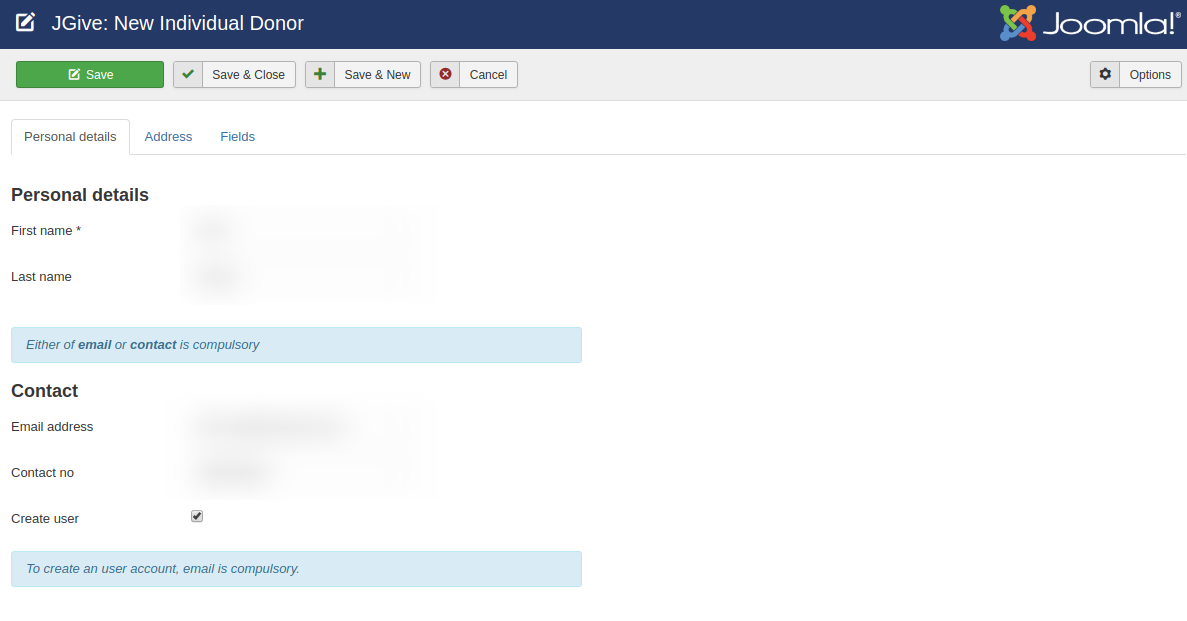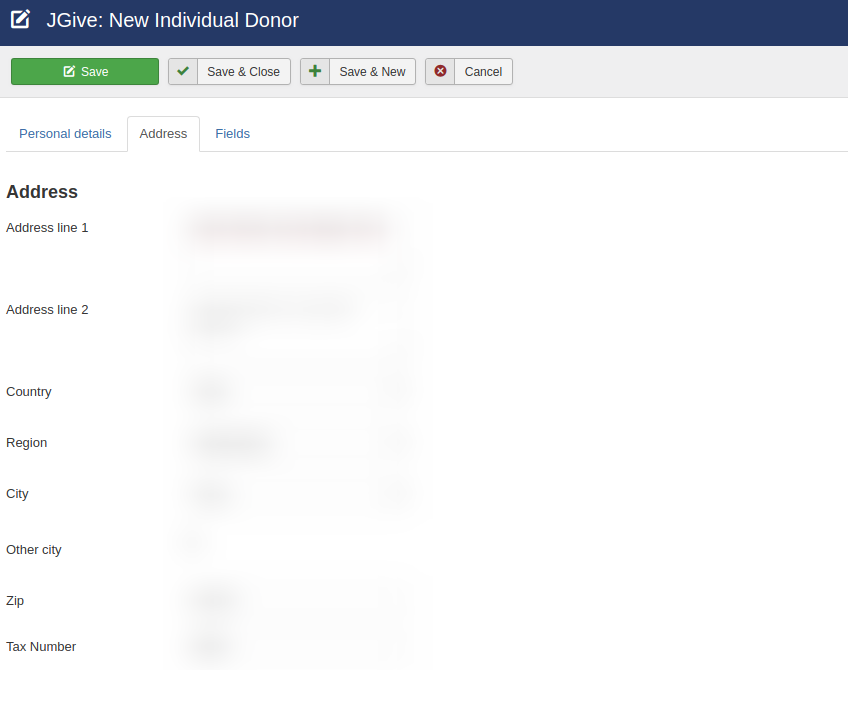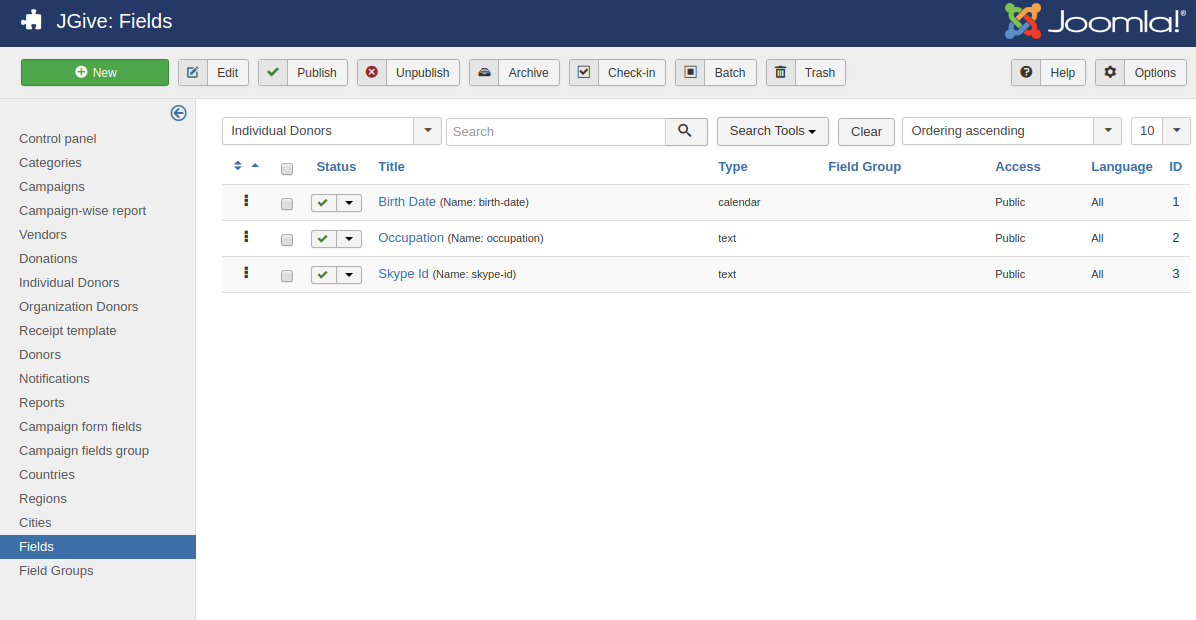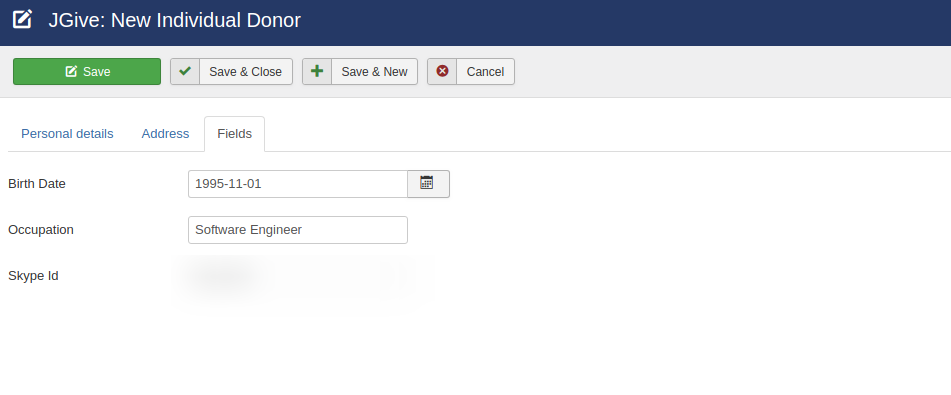 Note: You can add individual donor as Joomla register user by using the Create User checkbox field. For creating a Joomla register user email id is a mandatory field.