Plugin Params
Enter Yahoo consumer key : Enter Client ID (Consumer Key)
Enter Yahoo secret key : Enter Client Secret (Consumer Secret)
Steps to be followed to get Yahoo consumer key and secret key:
Login to Yahoo in developer account at http://developer.yahoo.com/.
Click on "My Apps" and select "YDN Apps"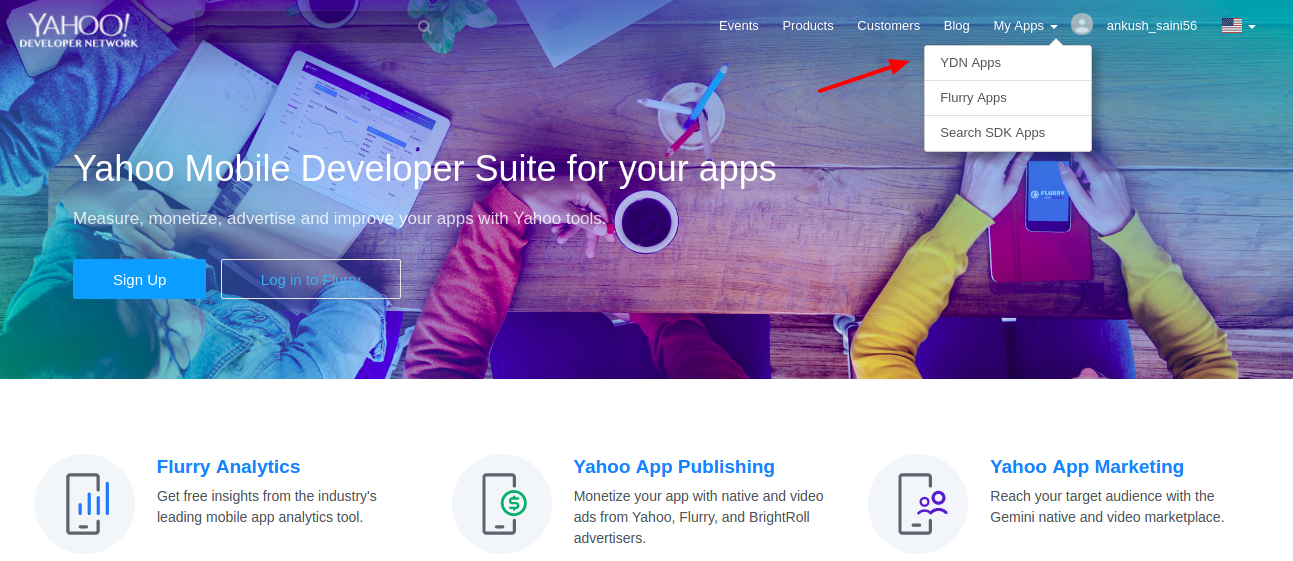 3. Click on "Create an App"

        4. Enter the details as mentioned below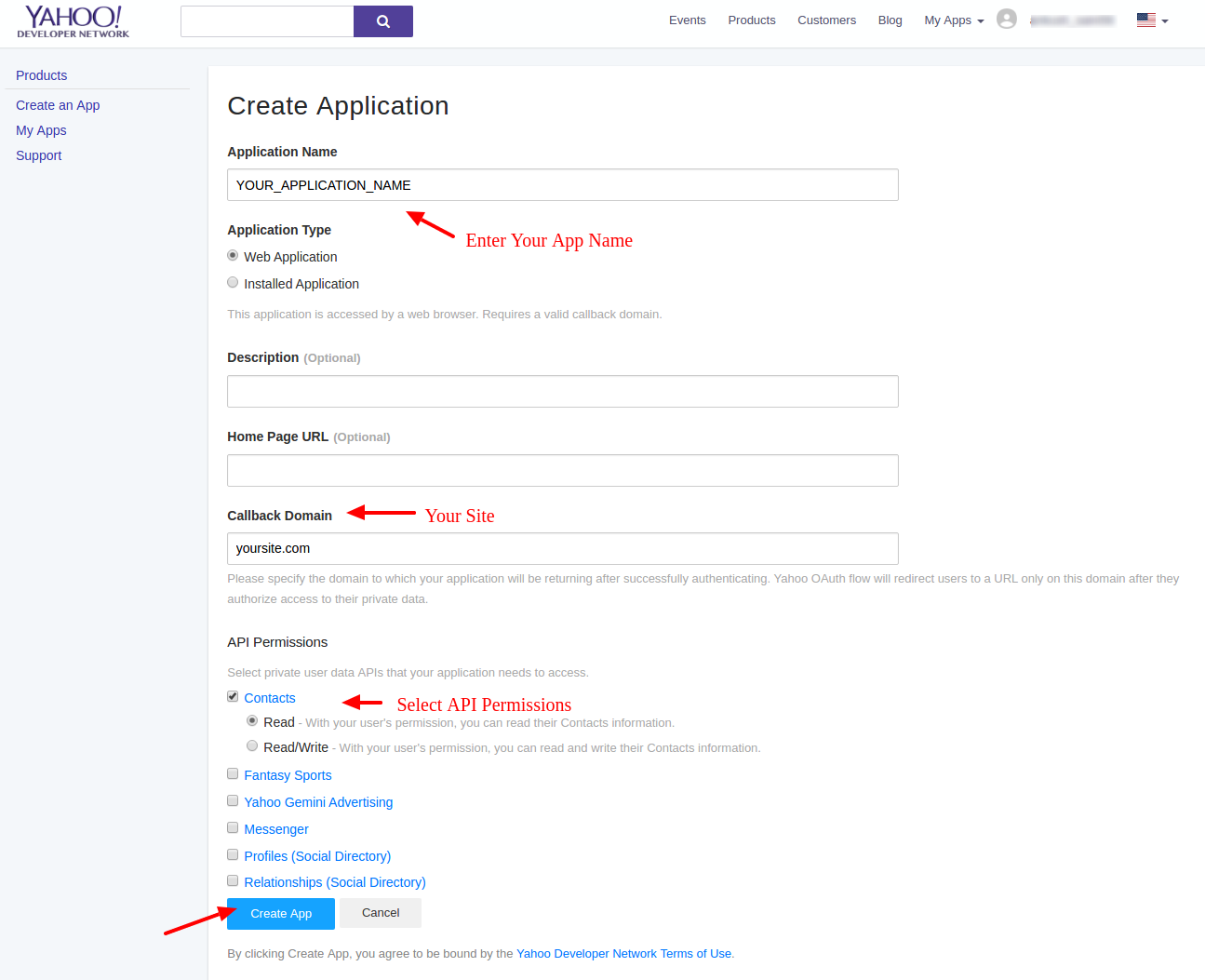 5.  Once the app is created you will get "Client Id" and "Client Secret" which you need to configure in "Techjoomla - Yahoo" plugin .