1. Go to back-end and choose Components -> K2 ->User Groups.
Now you have to add a new group, for example "Super Admin". Inside the group's settings you must assign permissions which will allow this group's users to access Front-end item editing. If you are creating the group for Administrators only then you can set all the options to 'Yes'.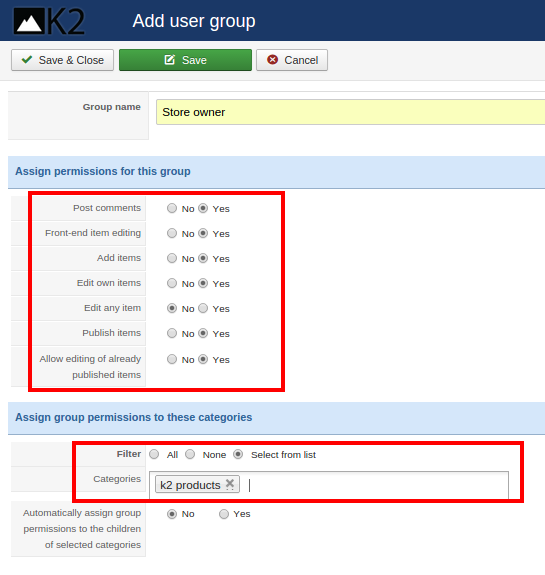 2. Now you have to assign this user group to users who need front-end editing access to this K2 Group. For this, choose Users link from k2 left menu links and click on the user account name you wish to give access to, then choose the recently-created group which has create and edit permissions. Once done, click the Save & Close button.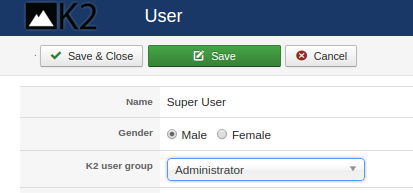 3. After this. when this user login to site, extra "edit this item" will be visible to authorized K2 items.
4. To create add k2 item link in front end -
a. Go to menu manager
b. Create new menu item with "Menu Item Type" = K2 component's "Item Edit Form" as shown in below screenshot.