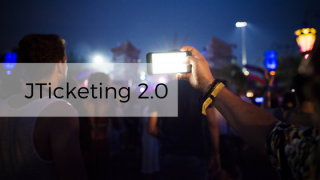 We are ecstatic to announce the release of JTicketing 2.0 - the fantastic event management extension for Joomla. Besides a host of new features, this release brings in a fresh new look and the release of some great 'Infrastructure Extensions' which empower this release in a big way! This is a major release. Make sure you read the release notes before you upgrade ! The AppCarvers team has also released a new version of the Event Manager's app which you will need to upgrade to.
To celebrate this release, we are are offering a 15% discount on JTicketing Purchases. This discount is valid till 28th July 2017.
Coupon Code-JT20RLS
Buy Now | See the Updated Demo
Read on for the full list of features.