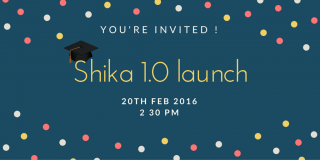 With more than a year of development, testing and lots of Love from our very on Shika Early Adopters, we are finally getting ready to launch the first stable release of Shika.
The last few months have been super busy with lots of beta releases, plenty of feedback from early adopters and quite a few features getting squeezed in, in spite of a feature freeze!
We would like to thank our Early Adopters for having faith in us and supporting us in all the ups and downs in Shika's Early stage journey.