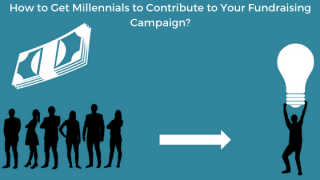 Millennials are one of the most preferred demographics for several brands. What they do, how they react, and why do they take specific actions, influence a lot of advertising and product launch decisions made by brands. And this holds true for non-profits as well. The demographic is giving a new twist to charitable causes, and therefore, they need to be wooed in a completely different manner than other generations. 
The following statistics echo this point aptly:
40% of Millennial donors are enrolled in a monthly giving program.
84% of Millennials give to charity, donating an annual average of $481 across 3.3 organizations