Today is the day you have been waiting for the whole year to come, Black Friday.

Shop till your bag overspill products..
We have gone completely Crazy this Black Friday !
Get 35% Off on Select Products !
---

jLike lets you add like & dislike functionality to a variety of content in your Joomla site. Plus users can also add personal notes against the content & add it to their own Like lists for better organisation.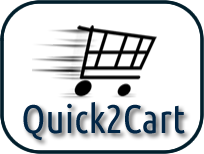 Fast & Flexible Social Ecommerce with Multi Vendor & Multi Store for your Joomla website with the amazing features ever!Quick2Cart is a super flexible Social Ecommerce shopping cart with Multi Vendor, Multi Store & an awesome JomSocial Integration. So now you have a great way to start monetizing your Social network.
...
Continue reading